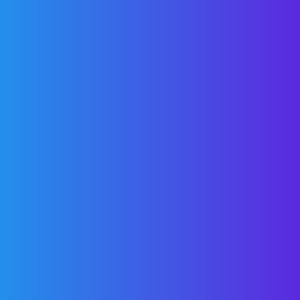 2023 UK Investor
Contact Directory
Access the UKs #1 start-up investor list, now:
Our comprehensive list includes rich profiles on over 300 UK institutional investors, including venture capital (VC) funds, angel syndicates, and crowdfunding platforms. Perfect for raising pre-seed, seed and series-A rounds.
Save time and effort finding the right UK investors for your startup, with our downloadable list for Excel:
4.5 / 5 Verified Reviews
Reviewers loved saving time and rated the accuracy of the list.
No subscriptions:
One-time payment with no subscriptions required.
Need help?
We're happy to help. Email us: hello@pitchbuilder.io.
Download the UK investor list now:
Get the investor list our team has been building since 2016, and get your start-up funded:
UK Start-up Investor List 2023
Frequently Asked Questions (FAQ): about our investor list:Q: What types of investors are included in this list?
A: The start-up investor list profiles 311 institutional investors who invest in UK startups. This includes:
212 UK Venture Capital (VC) Funds
60 UK Angel Investment Syndicates
17 UK Private Equity Funds
9 UK Crowdfunding Platforms
Q: What industries do the investors included in the list invest in?
A: Our list is designed, primarily for technology enabled businesses, and consumer brands. This includes:
FinTech / Payments / Financial Services
Healthcare / Life Sciences / BioTech
SaaS (Consumer & B2B Enterprise)
E-Commerce / DTC / Consumer Brands
AdTech / Media
Social Impact / ESG / Green Technology
Property and PropTech
Marketplaces
Gaming
Engineering
DeepTech / AI / Machine Learning
Q: What details on each investor are included in the list?
A: The Excel-based investor list has 15 columns, including:
Investor Name
Investor Type
Preferred Investment Type (i.e. Seed)
Target Investment Size (Available on 109 entries)
Target Investment Industries: (i.e. Technology, Consumer)
Application Link / Email (Available on 273 entries)
Website Link
Address (if public)
*Note: not all funds make their investment criteria or contact details public. Some do not have a public application link, but prefer a warm introduction, typically via someone they already know.
Q: How can I use this investor list?
A: The list is designed for Microsoft Excel (Mac or PC). Each column is sortable and searchable. We suggest searching out funds that invest in your industry and funding round size, then either applying directly using the link included, or by identifying a warm introduction.
Q: Can I use this as a bulk email list?
A: No. This list is a compilation of publicly available information. Not all investors provide a public email address for pitches. We recommend following the application process outlined.
Q: Where can I find investors for my start-up?
A: Download the PitchBuilder UK Investor List today. It contains details on 311+ venture capital funds, angel investment syndicates and crowdfunding platforms actively investing in UK start-ups.
Q: Is the list suitable for raising angel investment?
A: Yes. The investor list contains complete details on venture capital funds and angel syndicates that invest at pre-seed, seed, series A and series B stage.
Q: What does angel investment mean? What are angel investors?
The term "angel investors" generally refers to individuals who directly invest in a start-up business in exchange for equity in that business. Our list contains details of "institutional investors" which includes venture capital funds, angel investor syndicates and crowdfunding platforms.
Q; Do Venture Capital (VC) funds invest in pre-seed or seed start-ups?
Historically, you'd need to pitch angel investors for pre-seed or seed funding, but increasingly institutional investors (VC funds) are getting involved earlier. We'd suggest checking out our Investor List, even if you're just searching for angel investors. You'll also find the most complete list of angel investment syndicates.
Ready to start raising? Get the investor list now:
Get an instant download link + email download link after checkout.
Get the list